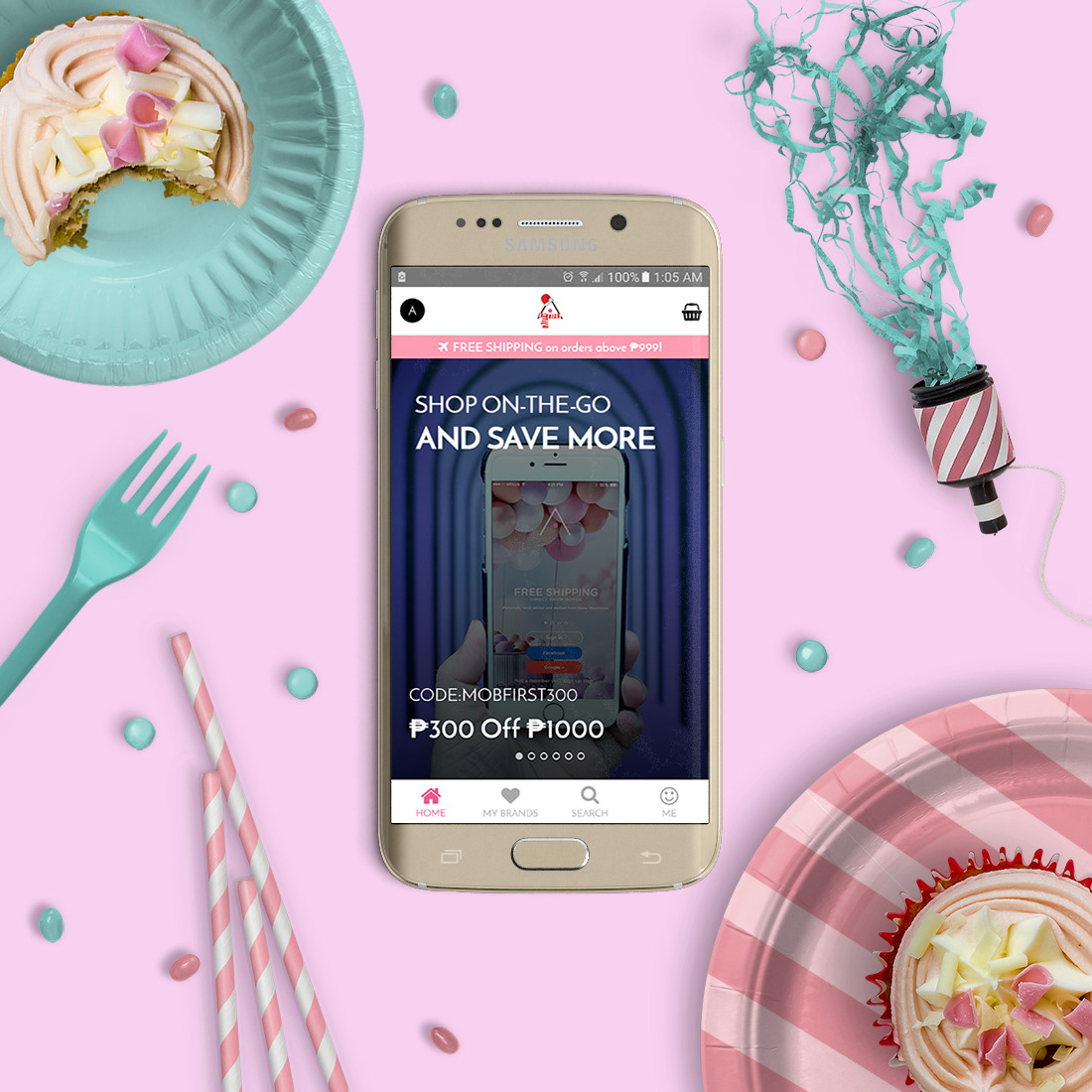 I created this for the launch of the online beauty shop, Althea Korea's App. This was featured in the Instagram account and Facebook Page to tell their followers and customers that they already launch an app so shopping with them will be easier.
I decided to use a Samsung Galaxy S7 Edge instead of the usual iPhone because the shop is from Korea and they sell Korean Beauty products all over Asian which has a high rate of Android users specifically Samsung phones. And I also choose S7 because this was from November 2017, where the latest Samsung Galaxy smartphone back then was the S7. I just forgot to show it off here in Behance.
And why so festive with cupcakes? Well, Althea Korea Shop is all about pink and everything cute. Plus, it's a celebration!